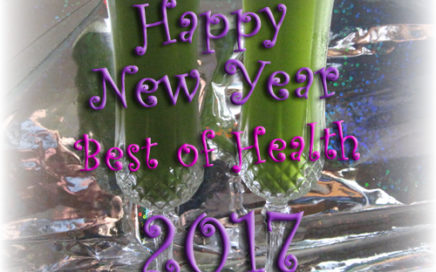 Happy New Year!
Cheers with Vibrational Greens.
Add lemon juice and ice to a glass of water with 1 scoop of Vibrational Greens.
Shake or blend and pour into champagne glasses.
For some bubble, sprinkle a little baking soda on top and look out for the sparkling bubbles.
Cheers and have a Healthy 2017!